Testimonials

Lena Capoccia:
Our daughter, Lena, has been receiving golf instruction from Keith Robertson since she was 8-years-old. Keith Robertson and his Golf 4 Kids Academy has propelled Lena's golf game to a level that we never thought possible. The academy offers a variety of types of instruction that are tailored to kids! Lena has benefitted tremendously from attending weekly clinics, in combination with individual instruction, summer camps, and group playing lessons. Keith truly has a gift when it comes to coaching kids. His kind, patient, and encouraging manner, combined with his passion and knowledge of the game of golf is a rare find. Lena has developed a love and respect for her coach that is inspiring her to compete at the tournament level and continue to raise her game to new heights. ~Dennis and Caroline Capoccia, Parents of Lena Capoccia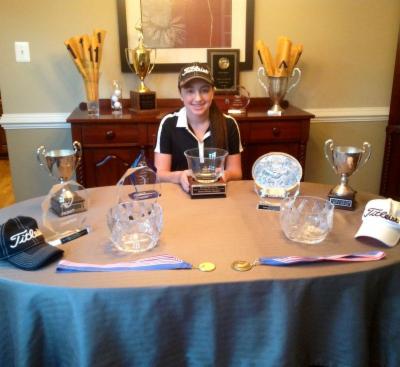 Graysen Bright:
Our daughter Graysen has been a part of Golf 4 Kids Academy for the past four years. During that time, she has received quality information and hands on instruction about the mental, physical, and technical aspects of the game and has evolved into a sold Junior golfer. The Academy has allowed Graysen to hone her skills in a challenging, fun, and personal environment. The sport of golf can be frustrating, grinding, monotonous, detail-oriented, and a solitary pursuit and we are extremely thankful that Graysen and her fellow students are able to learn in such a positive and welcoming place and from an instructor who is unquestionably committed to his craft and to going the extra mile to ensure that every student recognizes how special they are. From the early beginners to the more seasoned students, Keith and his team take a keen interest in the little, individual details of every player's swing. Kudos to Keith and his staff for creating an academy with a family atmosphere that consistently puts out some of the best golfers in the area. ~Archie and Suena Bright, Parents of Graysen Bright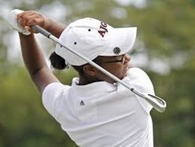 Jenny Hua:
Keith Robertson is a great, awesome and funny coach. He has taught and coached me for about 4 years. He has really helped and improved my golf swing and techniques. With his coaching, my score went from 56 for 9 holes to 40, in less than one and half years. Last year, I was the second place of Middle Atlantic (MAPGA) 10-11 year old tournaments. Thanks to Keith, I have won many local tournaments. Keith is a wonderful and humorous coach and I will continue to take lessons from him.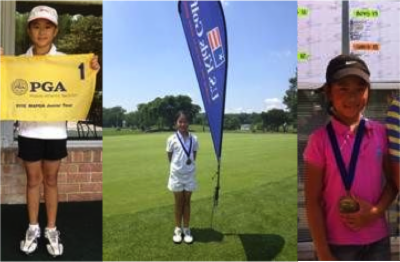 Hanna Jia:
I highly recommend golf4kids academy. In the three years I have spent with Keith Robertson, I have dropped from shooting 120 to 80, a drastic change that I attribute to Keith's instruction and guidance. His knowledge about the golf swing as well as his friendly and helpful personality makes learning and practice both educational and enjoyable. Switching to Keith as my golf coach was the best decision I ever made in my golf career.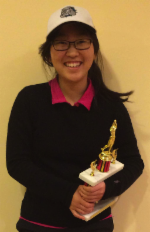 Allison Wong:
I met Keith 5 years ago as a complete beginner for the first time. Since then, my game has risen to a level I never thought I could get to. Not only did he teach me the fundamentals and techniques necessary to score consistently, but he showed me how to apply these techniques in practice and competition. He's become one of my trusted friends as well as a beloved coach. Thanks Keith!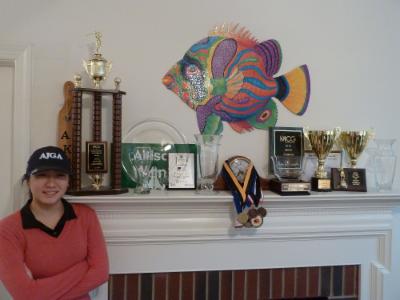 Lenard Long: